Expert Air Conditioning Installation, Repair, and Maintenance Services in Salt Lake City
Air Conditioning Installation, AC Repair
& Maintenance In Salt Lake City, UT
When the Salt Lake City summer arrives, you rely on your central air conditioning system to provide relief from the rising temperatures and humidity. It plays a crucial role in maintaining your home's comfort. Our air conditioning installation services ensure you're well-equipped for these demanding months.
A properly installed HVAC system with regular maintenance can provide many years of cost-effective comfort. It can also help to improve indoor air quality. However, the older your A/C unit is, the less efficient it becomes.
If you're beginning to experience issues with your air conditioning system in Salt Lake City, don't hesitate to contact our expert team. We specialize in air conditioning repair and will give you honest advice on whether a replacement is needed or if a simple repair will suffice.
Homeowners with an air conditioner that is over 10 years old can usually benefit from upgrading to a new, more energy-efficient model. When it's time to install a new HVAC system, you can count on Beehive Heating & Air to provide the best quality installation service.
We're proud to service homes and businesses in Salt Lake City, UT, and its surrounding areas. Our expertise and experience are second to none when it comes to air conditioning installation, repair and maintenance services.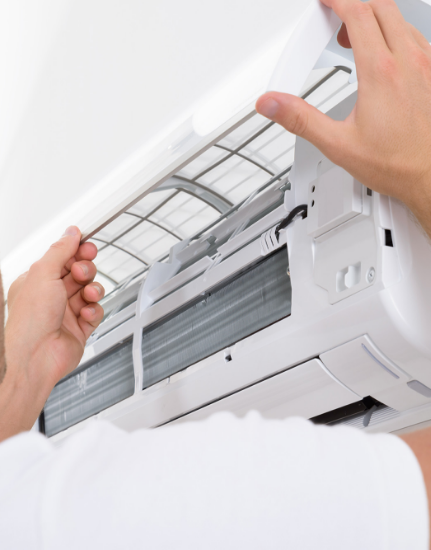 Why Beehive Heating & Air for Air Conditioning Installation in Salt Lake City?
A top-notch air conditioning installation in Salt Lake City begins with a meticulously designed system. This process includes conducting load calculations on your living area to determine the capacity requirements for your new air conditioning equipment.
Poorly installed AC systems often result in not getting adequate cooling effects in every area of the building. In some cases, rooms may remain hot and humid even while the system is working.
While it is important to select the right equipment to match the interior load, choosing an expert to install a well-designed air distribution system is an extremely critical component in a fully optimized system.
This includes sealing and double strapping all connections and joints to ensure that the integrity of the ductwork isn't compromised by avoidable bends and sagging. These problems can increase friction loss and reduce efficiency in the long run.
Beehive Heating & Air is a full service HVAC company servicing homeowners and businesses in Salt Lake City, UT. Our AC installation experts are trained, certified, and licensed to provide residential and commercial HVAC installation services.
We will be happy to put our years of experience and unrivaled expertise to work, delivering an air conditioning system installation that completely meets your needs and expectations.
Air Conditioning Installation
We're a one-stop shop for all your heating and cooling needs in Salt Lake City, UT and its surrounding areas.
Our residential HVAC services include heating, furnaces, cooling, repairs, replacements, system designs, redesigns, upgrades, installations, maintenance and troubleshooting.
No matter how simple or complex your needs are, rest assured that our experienced HVAC technicians will do a great job and restore your AC unit to optimal working condition.
Choosing the Perfect Air Conditioner for Your Salt Lake City Home
There are two main types of air conditioning system available.
A split system: This kind of AC unit involves placing a condenser and compressor outside the home. The evaporator remains inside. This is considered a cost-effective choice for homes that already have a furnace installed. It's the most common cooling system in homes.
A packaged system: This differs from a split system in that the air conditioner, condenser, evaporator, and compressor are kept together in one metal box. If you have a packaged system, you don't need to invest in a separate furnace.
Unsure whether a split or packaged system is better for your circumstances? Speak to the team at Beehive Heating and Air. We'll be happy to provide our expert guidance!
Determining the Ideal Size of Your Air Conditioning Unit
It's a common misconception that investing in a bigger air conditioning unit is 'playing it safe'. However, if it's too large for your Salt Lake City home, it may not operate efficiently. Our team can assist with air conditioner maintenance and sizing to ensure optimal performance.
It can also create discomfort by cooling the room before humidity is removed, which results in a damp, clammy atmosphere. Hardly what most people are looking for in their home!
It's better to buy an air conditioning system that really fits your home. You can check the EnergyStar website provided by the government to calculate the right size based on the size of your space. This will help you find the recommended cooling capacity.
Struggling to work that out or looking for the most accurate measurement possible? Don't hesitate to contact our experienced and trained technicians, who will perform a load calculation on your behalf.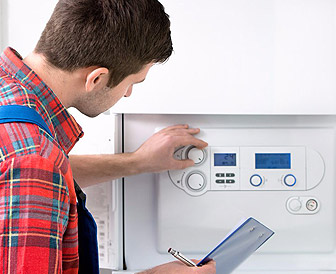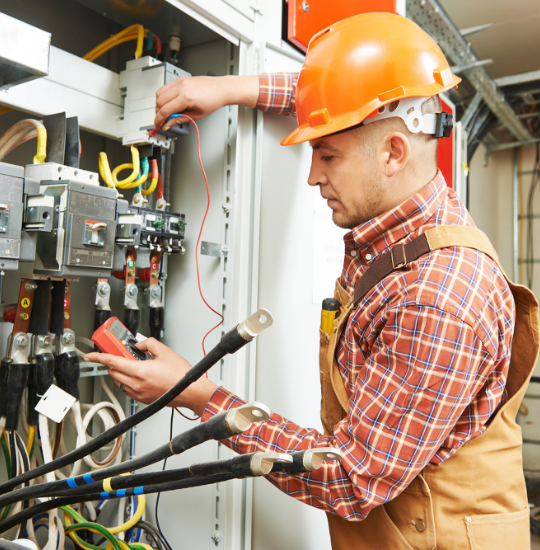 Prioritizing Efficiency for Your Salt Lake City Air Conditioning
We know that efficient systems have a positive effect on your energy bills, but what about the environment?
You might change your habits to make a difference. For example, if you raise your home's thermostat temperature by a couple of degrees in the summer and lower it by the same amount in the winter, this is an environmentally-friendly decision.

The more efficient your system is, the less energy it needs to operate. You can find out how efficient your system is through its SEER rating. SEER stands for Seasonal Energy Efficiency Rating.
Deciphering the SEER Rating: What It Means for Your AC
In terms of energy efficiency, the SEER rating – the ratio of a system's cooling output over its energy consumption – is crucial. The higher the SEER rating, the more efficient your air conditioning system is. During air conditioning repair and installation, our Salt Lake City team always considers this crucial factor.
Older AC units might have had SEER ratings as low as 6, but these days every air conditioning unit in the USA is expected to have a SEER rating of at least 14. The most efficient models have SEER ratings of 22 or higher!
You might wonder whether you should simply choose your AC unit based on its SEER rating. Well, you should know that higher-rated units are often much more expensive.
However, you will of course make long-term energy savings if you choose a very efficient option. A good way to decide is to think about how often you'll use your system. If you plan to use it often, you'll recoup the cost of your initial investment quickly.
You can use an Efficiency Savings Calculator like the one provided by energy.gov or the seersavings.org SEER Energy Savings Calculator to determine the best choice for your budget and usage patterns.
Remember, you don't have to buy the highest-rated units in terms of SEER to do something positive for the environment. Replacing any old unit with a newer model will still be a huge improvement given the improvements to their efficiency levels.
Our Comprehensive Commercial HVAC Services in Salt Lake City
Commercial HVAC systems have their own unique demands and require the expertise of a professional team for repair, replacement, or new installation. At Beehive Heating & Air, we bring our in-depth knowledge and experience to every commercial air conditioning installation and repair in Salt Lake City and beyond.
At Beehive Heating & Air, we have experience servicing large scale commercial clientele across Salt Lake City, UT. We proudly offer many commercial services including cooling, air conditioning systems, heating, furnaces, boilers, air handlers, split systems, ductless systems, air conditioners, repairs, replacements and installations.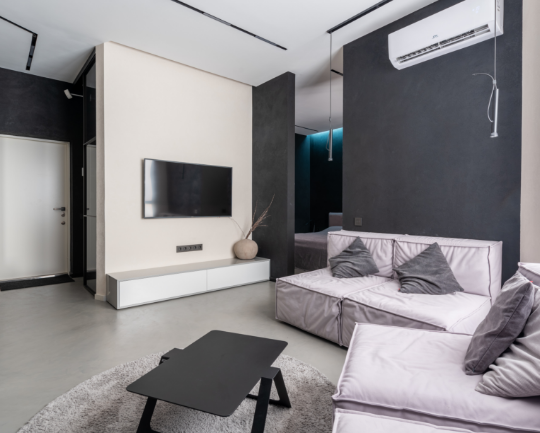 The Most Common Air Conditioning Issues
Suffering from a malfunctioning air conditioning system? Check this list and see if you recognize your issue.
Remember that we're available 24 hours a day to handle air conditioning emergencies, and we're able to attend, diagnose, and resolve any problems you're experiencing with your HVAC.
1. You can't turn your air conditioning system on
First of all, check your thermostat batteries. They may need to be replaced. If they're working fine, then look at your thermostat settings. When the thermostat is on but the AC is not, it could be down to an issue with the circuit breaker. You may need to reset it. Still not working? You definitely need to contact Beehive Heating and Air.
2. The air conditioning system isn't blowing cold air
The most likely cause of this problem is that your air filter is dirty and blocking the airflow of your unit. This can also freeze up the condenser, stopping the AC from cooling at its full capacity. Replacing your system's air filter regularly is a vital aspect of system maintenance. Don't neglect it!
3. Your air conditioner is freezing up
This can occur due to insufficient airflow, low coolant levels, blower motor problems or even a stuck contractor. In fact, a low external temperature might also have this impact. Give us a call if you need help resolving this issue.
4. There's a leak from your AC's coolant
You might notice a decrease in efficiency due to high power consumption, a damaged compressor, a frozen coil, or uneven cooling.To avoid these kinds of problems worsening, you should have your air conditioning system inspected regularly by professional technicians like our team.
5. Your air conditioner is making strange sounds
Depending on the issue, your air con can make different noises. For example, a leak from your refrigerant can make a hissing sound. Clicking sounds suggest a relay problem.
Any kind of thump or bang is likely to be down to the blower or motor assembly. Your fan motor has the potential to produce a screeching sound when malfunctioning, while faulty electrical components may result in an annoying buzz.
6. Your evaporator coil is frozen
This occurs when insufficient air is received so your system is unable to operate properly. It can cause your entire AC to freeze up. Blocked vents, dirty filters, or a faulty fan can be the root cause of this issue. You need a clean air filter for optimal air flow.
7. The electrical controls are failing to function
Turning on and off your air conditioner over time can wear out your fan controls. In order to start up your unit, your fan motor, compressor, and blower motor have to make an electrical connection. When there's a problem with this connection, you'll find that your air conditioning unit doesn't turn on. Call us out and we'll check the electrics to determine and fix the issue.
8. Your air conditioner is leaking water outside
It's pretty normal for water to leak outside from your AC on a humid day when the unit is running. Water leakage might also occur outside when it's cold. However, there are other reasons your unit can leak, including dirty filters, improper installation, a broken condensate pan, and a blocked drain. If you suspect any of these issues are present, let us know.
9. Your drain pipeline has problems
Speaking of drain, remember that your pipeline can also become clogged. Algae, dirt, and dust cause this problem, and when water isn't draining correctly, mold and fungus will develop too. This causes bad smells to filter into your home, which is far from pleasant! You can stop this from happening by maintaining and cleaning your drain as well as having it regularly inspected by professionals like us.
10. Your thermostat sensor isn't working properly.
Your thermostat sensor will be located by the evaporator coil, and its purpose is to measure the air temperature and make changes to the cooling level based on the room's condition. If the sensor isn't in position, you might find your air conditioning system is randomly coming on and off. Let us help by moving it back to the right place.
AIR CONDITIONING INSTALLATION & REPAIR SERVICE IS MADE EASY IN UTAH BY BEEHIVE HEATING AND AIR
Why Choose Beehive Heating and Air for Air Conditioning Installation, Maintenance, or Repair?
As proud residents of Salt Lake City, UT, we're committed to supporting our community with the best and most reliable HVAC services.
That means charging affordable rates, going the extra mile to provide an excellent customer experience, and being on call 24 hours a day so no emergency goes unanswered. No wonder we have such a great reputation in the local area!
We believe everyone should have access to fully functioning air conditioning. It's important to be comfortable in all weather conditions, after all! Having spent decades in this industry, we have the tools and techniques to address any issue that could arise with your AC.
If you need an expert HVAC technician to repair or install your new air conditioner, call us today. We'll be happy to attend your home or commercial property, assess your system, identify any issues, and provide expert advice regarding recommended next steps.