Beehive Heating and Air is a family-owned, comprehensive HVAC company that serves Salt Lake City, Utah and the surrounding areas.
Our highly qualified team has extensive knowledge of all things heating and air. We work to deliver trustworthy, cost-efficient HVAC services with excellent customer service.
While we do offer general maintenance and other recurring services, we go above and beyond. We offer customized solutions that are suited to the unique requirements of the Salt Lake City area.
Call 24/7 (801) 256-6697 or Complete & Submit the form below:
Fill all information details to contact with us
Why does Salt Lake Need HVAC Services?
Salt Lake City is a wonderful place to live, but the area comes with challenges due to its unique
climate. Here are some of the Salt Lake City-specific issues that our team at Beehive Heating
and Air is trained to handle.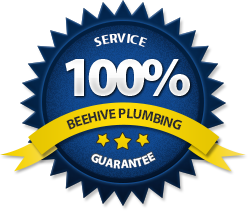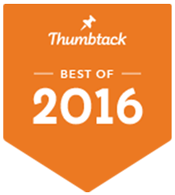 Here are some very Salt Lake City-specific issues that might make you want to give us a call.
What Makes Beehive Heating and Air Unique
At Beehive Heating and Air, we are dedicated to meeting each and every one of your requirements for heating and air conditioning. We work hard to do it all and do it right. When you use our repair services, we rapidly resolve any issues that may emerge as a result of any technical flaws or from the climate complications of Salt Lake City.
Because homes and office buildings come with their own unique challenges, we offer individualized installation services. We provide a hassle-free and extremely effective setup that will make your home as cozy as is humanly possible.
We equip our HVAC technicians with the most up-to-date technology in order to ensure a streamlined procedure. That means you can feel at ease knowing that all your requirements will be met when you work with us.
We can also set up a regular maintenance plan for your heating, ventilation, and air conditioning systems to make sure they are working as well as they can. Our technicians are trained experts who are always on hand to figure out what's wrong. When you put your trust in our knowledgeable staff, you can relax knowing that the performance of your system will always be at its very best.
We are committed to providing you with solutions that are both quick and effective for any problems that arise with your HVAC system. Because we place the utmost importance on customer happiness, we make it a point to provide prompt and reliable solutions at all times. Our motto is that the problem isn't fixed until you are happy.
When it comes to choosing the best service provider, Beehive Heating and Air is aware that pricing is one of the most important factors to consider. HVAC can be expensive, so we want to make sure that you get what you need at a reasonable price. In order to best serve our clients, we provide the most cost-effective choices that are currently accessible. We can beat the best prices out there without compromising on great service!
Beehive Heating and Air will never sneak hidden fees or other unknown expenses onto your invoice; instead, we will present you with an up-front quote so that you can get the service you need for the price you can afford. Our costs are always fair and understandable for each of our services.
At Beehive Air and Heating, we understand the importance of having highly trained professionals handle your HVAC needs. That's why our team consists exclusively of experienced technicians who are continuously educated on the latest industry standards.
Our team of experts will provide nothing less than excellent workmanship when you choose to work with us. Our commitment to quality means that with Beehive Air and Heating, you can count on skilled technicians who are experts at maintenance, troubleshooting, and problem-solving.
We are dedicated to giving you optimal customer service 24 hours a day, 7 days a week.
So when you need us, our technicians offer maintenance, repair, and installation services that are reliable and of high quality.
Call Whether it's an emergency or something minor that needs assistance, Pick up the phone from anywhere at any time—our team is always ready to serve you! Let Beehive Air and Heating be your go-to source for fast and efficient help whenever it's needed.
Embracing a collaborative style of management, the Beehive promise is founded on the principles of shared leadership, transparent communication, and respect for all individuals involved in a venture or work project.
The values of respect, care, honesty, accountability, dependency, and communication are at the core of the Beehive promise.
Respect means treating our clients with fairness and dignity, regardless of who they are.
Care means paying attention to the needs and well-being of all stakeholders, including employees, customers, and the environment.
Honesty means being straightforward and truthful in all dealings, even when it's not easy.
Accountability means taking responsibility for our actions and holding our employees accountable for theirs.
Communication means fostering open and honest communication with all our customers to build trust and understanding.
Our Promise to Salt Lake City
We are dedicated to providing the best possible services to the residents of Salt Lake City. If you experience a problem with your heating and cooling system, give us a call and we will make sure you get the service you need.
We work hard to help you keep your home or business comfortable, and we are completely devoted to ensuring that you are pleased.