At Beehive Heating and Air, our service area extends to multiple areas in Utah, including Lehi. If you live or work in Lehi, our team of experienced, highly qualified experts can provide HVAC service to your home or business with excellent customer service and affordable prices.
Our team of expert technicians is here to keep you cool in the summer and warm in the winter, no matter what problems you encounter with your HVAC systems.
Call 24/7 (801) 256-6697 or Complete & Submit the form below:
Fill all information details to contact with us
Why Lehi Needs Our Services
As a resident of Lehi, Utah, you know that the climate can be extremely and wildly unpredictable. Although summers tend to be scorching hot with temperatures soaring into the 90s, winters can become frigidly cold with freezing conditions at times.
To keep your home safe and comfortable all year, you need a reliable heating, ventilation, and air conditioning (HVAC) system. Beehive Heating and Air will work to meet your needs, including upkeep, repairs, or installation of new systems. We take the hassle out of managing your heating and cooling needs, which leaves you free to do your job and spend time with family in comfort.
We are aware of the special climate conditions in Lehi. Our team is specially trained to find ideal solutions that keep your house comfortable, efficient, and warm all year. We provide the comfort you need to enjoy summer days and winter nights.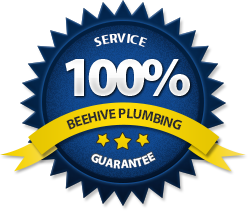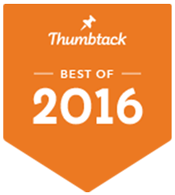 What Makes A Good HVAC Service Provider
When looking for the right HVAC provider, both home and business owners can get overwhelmed by how many options are available. Here are 6 reasons why Lehi locals choose Beehive Heating and Air:
We have the knowledge, accountability, effectiveness, customer service, and maintenance plans you need to keep your home comfortable without going over-budget. Contact us now to book an appointment and experience our level of service for yourself!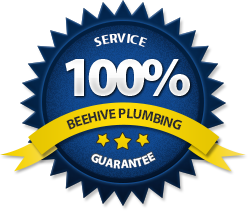 At Beehive Air and Heating, we go above and beyond HVAC services. We understand that a healthy and comfortable home is about more than just temperature control. So, we offer services that help make sure the air quality and temperature inside are at their best.
At our company, we know that times can be tough, and unanticipated HVAC problems can put a strain on your budget. That's why in addition to offering high-quality services, we also offer financing options to accommodate your budget. Our goal is to make sure everyone has access to comfortable and secure living conditions, so let us help you create the most comfortable home or business environment possible.
We are proud to provide fast and efficient service delivery. When HVAC issues arise, you want quick resolution, which is why we offer 24-hour services. Our team will also help you with non-emergency services that suit your budget and your schedule!
At Beehive Air and Heating, we have a set of core values that guide everything we do. We call it the Beehive Promise, and it includes the following values:
At our company, we strongly believe that every customer should be given the highest level of respect. That's why our team is always eager to hear your needs, answer any questions you have, and treat your home as if it were ours: with utmost care and attention.
Your house is not a building to us; it's where your family feels safe and content. That being said, we will always take the time to understand your particular requirements and go the extra mile to ensure every last detail is cared for. We understand how important this place holds in your life, and we seek to prioritize its comfort and safety at all times!
We understand that trust is the key to a successful business relationship. That's why we strive for transparency by offering clear pricing, upfront estimates, and open communication about the projects at hand. With us, there will be no surprise costs or unaccounted services!
We firmly accept responsibility for our work and what we do. If a mishap takes place, we'll make the necessary changes to resolve it as efficiently as possible. At our company, accountability is essential in establishing trustworthiness not only with each other, but also with those that rely on us.
We understand that you depend on us to protect your home's safety and comfort. Because of this, we guarantee that our technicians will appear promptly for appointments, work efficiently, and complete jobs correctly the first time.
To ensure good relationships with our customers, we understand that communication is paramount. Accordingly, we'll stay in close contact with you throughout the process by informing you of our progress and any anticipated problems or costs. If there are questions or concerns to be addressed, don't hesitate to reach out; we're here for you 24/7!
At Beehive Heating and Air, our goal is to serve Lehi and the surrounding community with top-notch HVAC services. Call us today, and our team will show you what it means to experience the Beehive Promise. We promise you won't be disappointed!