Beehive Heating and Air is proud to offer our affordable, reliable HVAC services to the Millcreek, Utah community and throughout all of Salt Lake County. We have been a leading provider of quality HVAC services in the area for many years, and this is partly because we fully understand the unique HVAC needs of the communities we serve and live within.
We have always strived to provide trustworthy, dependable services from our experienced team of professionals, and we pride ourselves on the team we've built and our abilities to fix any kind of HVAC problem. Our team will always be respectful while in your home or business, and we fully understand how our decades of experience and unbeatable pricing allows us to bring even greater value to what we do and how we serve the people of Millcreek.
Call 24/7 (801) 256-6697 or Complete & Submit the form below:
Fill all information details to contact with us
You can always count on us to show up at your home or business when a HVAC emergency arises at any hour of the day, and we pride ourselves on being there for our clients when they need us most.
Our 24/7 emergency HVAC services are just another reason why Beehive HVAC is a go-to source for all of your HVAC necessities within the Millcreek area, and the following are some of the more frequent 24/7 HVAC situations we come across: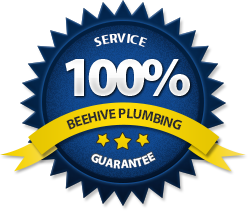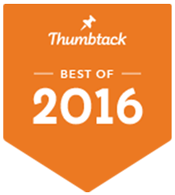 What are some of the advantages in utilizing a 24/7 HVAC service?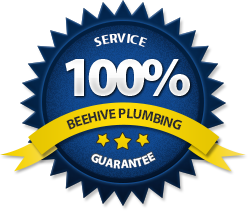 Our 100% Service Guarantee
We know customer satisfaction is the key to excellent service. We are so confident in our HVAC and drain solutions that our products and services come with a 100% satisfaction guarantee. You can count on our Utah HVAC technicians to conduct a thorough evaluation and deliver fast, dependable service you can trust.
 Be it for a home, apartment, condo or office building, we do HVAC right the first time, every time. Learn more about us, guarantees and financing. Call Now (801) 256-6697 to see how effectively and affordably we can serve your needs.
Our Premier HVAC Services Include these Benefits
Our Premier HVAC Services Include these Benefits
Furnace Installation & Repair Services
Beehive Heating & Air offers reliable furnace installation and repair services in the Salt Lake City area.
Installing a new furnace is a delicate technical process that should only be handled by experts to avoid accidents. At Beehive Heating & Air, we have a team of highly qualified technicians that will make sure your furnace is properly and safely fitted.
Regardless of the type of furnace you choose, you can rest assured that we'll get it installed correctly. We're known for getting the job done right the first time!
Air Conditioning Installation, AC Repair & Maintenance
When summer arrives, you turn to a central air conditioning system to provide relief from the rising outdoor temperatures and spiking humidity. It plays an important role in keeping your home comfortable.
A properly installed HVAC system with regular maintenance can provide many years of cost-effective comfort. It can also help to improve indoor air quality. However, the older your A/C unit is, the less efficient it becomes.
Heat Pump Repair Services
Beehive Heating & Air provides all kinds of heat pump repair services. Heat pumps are an important part of your home's heating and cooling systems. They work year round to keep you warm in winter and cool in summer.
A faulty heat pump can cause considerable discomfort, which is why it needs urgent attention. Thankfully, in Salt Lake City and beyond, our community in Utah has access to Beehive Heating and Air services.
Water Heater Installation & Repair Services
If you're not getting enough hot water or notice a leaky water tank in your home, call the experienced experts at Beehive Heating & Air for swift water heater repair and replacement in Salt Lake City, UT.
We also provide service to customers in surrounding areas, including South Jordan, West Jordan, West Valley City, Sandy, Park City, Bountiful, Bluffdale, Centerville, Draper, Kaysville, Millcreek, Midvale, Orem.
Residential Plumbing Services
Our trusted plumbers are always prepared to resolve your issue or project 24/7. We provide plumbing services and repairs to homes and businesses in Utah. Our expert team is licensed, bonded, insured, and ready with a solution to your plumbing or drain needs. Beehive Plumbing uses trenchless techniques to install pipe lining, sparing your home, office, or yard from disruption. This involves drilling holes at opposite ends of the damaged pipe and then inserting the lining through those holes.
We fully understand that experiencing HVAC problems is far from ideal, which his why we always make sure your experience working with us is as easy as possible.
We are a locally owned and operated HVAC company, and we want you to feel confident coming to us. We care about our neighbors and their families, so we want your HVAC challenges and be made easier. We always prepare our HVAC technicians and technicians to be the most trained in the local area and arm them with the best equipment and tools throughout the entire industry. And when it comes to customer service, you are always a part of our family. Give us a call today at (801) 256-6697 to set up a free consultation, and we'll let you know exactly what we can do to assist you!