Water Heater Installation & Repair Services In Salt Lake City, UT
Water Heater Installation & Repair Services In Salt Lake City, UT
If you're not getting enough hot water or notice a leaky water tank in your home, call the experienced experts at Beehive Heating & Air for swift water heater repair and replacement in Salt Lake City, UT.
We also provide service to customers in surrounding areas, including South Jordan, West Jordan, West Valley City, Sandy, Park City, Bountiful, Bluffdale, Centerville, Draper, Kaysville, Lehi, Midvale, Orem.
There's no cost for a conversation and a consultation. Give us a call at any time and a member of our technician team will attend to your issue. After a full examination, they'll be able to provide their diagnosis as well as the recommended repairs or replacements required.

The excellent value for money we offer means that you receive high quality service at a surprisingly affordable price. We're sure you'll be happy with the quote that we offer you for your water heater installation, repair, or replacement.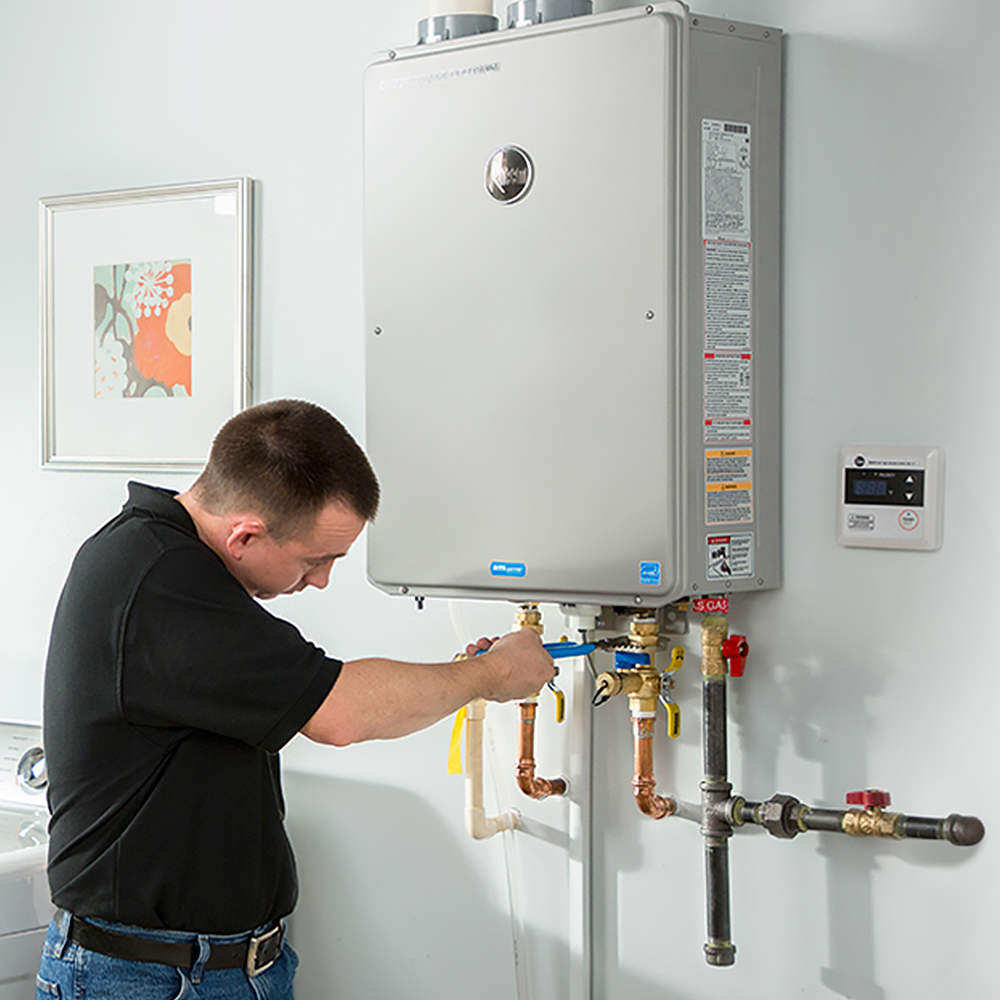 Hot Water Heater Installation In
Salt Lake City
Your hot water heater is undeniably one of the most essential appliances in your home. From cleaning dishes to providing hot showers, the functionality of your water heat is fundamental to comfort and cleanliness in your home.

However, factors such as irregular maintenance, old age, and poor installation can take a toll on your heater and reduce its functionality.

When it's time to change your old hot water heater, you want to work with experienced HVAC experts to handle the installation process. This will ensure the installation is smooth and successful.

At Beehive Heating and Air, we provide dependable hot water heater installation, maintenance, repair and replacement services in Salt Lake City and its surrounding areas.
What Kind of Water Heater Do You Need?
If the time has come to replace your water heater, we're here to advise you regarding the best one for your needs. After all, it's not something you buy very often! There are 5 different kinds available, and each have their own advantages and drawbacks.
1. CONVENTIONAL STORAGE TANK HEATER
This is the kind you're probably most familiar with. Its distinguishing feature is a tank that holds water to be heated. The larger the tank, the more capacity your heater has and the more hot water you can enjoy at one time.

However, larger tanks of course take up more space.The tank of this heater style is insulated, keeping the water inside warm until it's used. Once that water is used, though, it can take a while to refill the tank and heat up more.

If you opt for a conventional storage tank water heater, you'll enjoy an affordable price and easy installation. It should last around 12 years, but may last longer if you commit to regular maintenance: cleaning it twice a year to remove sediment that otherwise would become corrosive.
This is known as an on-demand water heater and, rather than featuring a tank, it has super heated coils. These coils fill with water and heat the water as it passes through them.
A major advantage of this kind of heater is that it heats water quickly as and when you need it. This makes it very efficient and convenient. Larger households that need a lot of hot water available at any one time may benefit from this style of heater.
If your home uses gas to power your heater, this may be the right choice for you. When run on electricity, this can be an expensive option because you may need to increase the capacity of your home. You can expect this type of heater to last for 8-10 years.
You may have heard this heater be called a heat pump water heater. It can help you save money on energy bills as it doesn't generate heat in the same way as the others.
Electricity is used in moving heat from the ground or the air to the water rather than to generate the heat. Because it pulls heat from the environment around it, it's not ideal for cold climates.
This won't be the right style for you if you don't have much room for your heater as it requires a lot of space. It also needs to be cleaned to prolong its lifespan. It's an expensive heater that saves money on bills in the long term.
4. SOLAR POWERED WATER HEATER
As the name suggests, this kind of water heater uses energy from the sun. If your home already has solar panels installed, this could be a great option for you. It's an incredibly energy-efficient style of water heater, but it usually requires a backup fuel source so it can run when solar power isn't sufficient.
Unfortunately, this style of water heater is very expensive to buy and install. Over time, you will recoup the cost, but it could take a while! People who opt for this model usually have an environmental commitment that drives them to make the investment.
5. CONDENSING WATER HEATER
A condensing water heater will heat your water using your home's unused gas fumes. Does your home use natural gas as its primary energy source? This might be the right style for you!

Very little energy is used here, but it is a tank style water heater which means you'll need to buy a big enough tank to meet your family's needs. The gas import valves on this heater need to be cleaned alongside the tank.

If your family needs a capacity of over 55 gallons in your water heater, this is an efficient way to enjoy that capacity. Of course, it will also take up space in your home to have such a large piece of equipment.
We can diagnose any problems, install a new hot water heater in your home, and fix any issues you may be experiencing with your current water heater system.

If you're having concerns over your water heater, call us today.

Our team of experienced plumbers will be happy to carefully inspect your heater and recommend the best option to restore full functionality, bringing comfort to your home.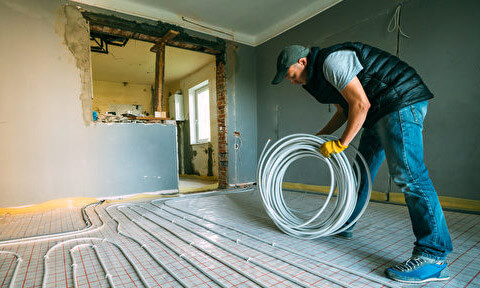 Expert Care For Your Hot Water Heater
For some, the issues begin when their water heater stops working entirely, while many will notice the telltale signs that it's time to repair or replace their hot water heater system before that.
While some warning signs are quite obvious, faults or pending problems can easily be discovered and addressed through regular maintenance.
Having an expert come to examine the working condition of your hot water heater system regularly can help you discover and promptly fix negligible issues that might otherwise spiral into a bigger fault that requires costly repair.
Beehive Heating & Air is dedicated to providing you with the best quality hot water heater maintenance and repair services at affordable prices.
Warning Signs of A Bad Hot Water Heater
Here are some of the signs you'll likely notice when there's a problem with your hot water heater system: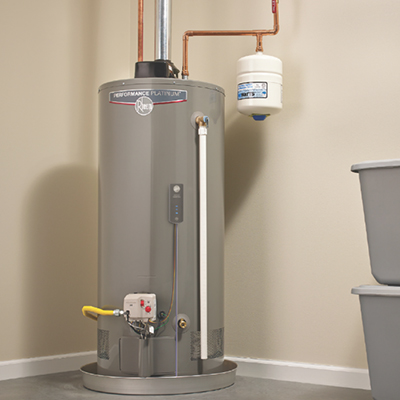 Insufficiently Warm Water
One of the most obvious signs that it is time to contact a professional plumber is when you get tepid water instead of hot water. While a one-time occurrence may not necessarily suggest serious trouble, consistent issues with hot water across multiple faucets could mean you need a new water heater. The common cause of this problem is a faulty thermostat.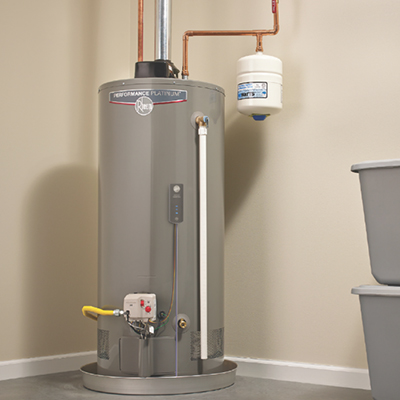 Rusty water
If your water suddenly starts running rusty, it is time to call a Salt Lake City plumbing company immediately. It could be down to the buildup of sediment in your tank. If so, we can fix this with a tank flush. However, if the discoloration is down to rust, it's time to replace your equipment. We will advise you on the best path to take.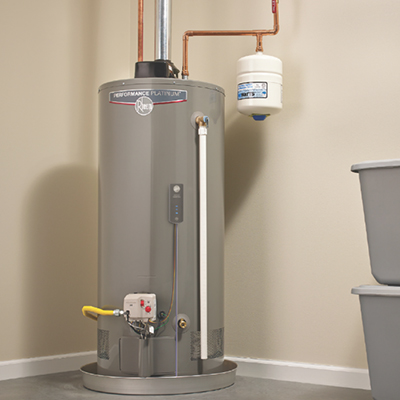 Metallic Smell and Taste
When a hot water heater system is beginning to deteriorate, it may start supplying water that has a metallic taste and smell due to flakes and grit that are mixing with your water supply. Metal seeping from your tank into your water supply is dangerous. Don't ignore this issue! Seek immediate support. Metallic tasting or smelling water does suggest that you may need to invest in a new heating system.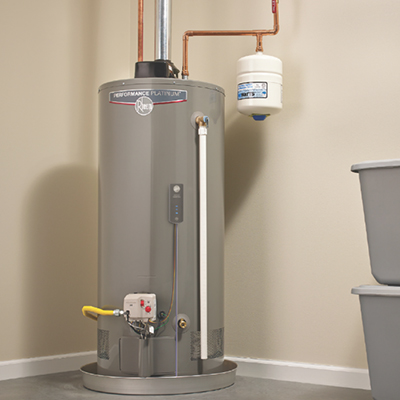 Not Enough Hot Water
Maybe your water heater is functioning correctly to an extent, in that it provides hot water; however, you need more hot water than it's capable of supplying. It could be that your heater isn't sufficient for the task, in which case we can recommend a new system for you. It could equally be that sediment buildup is preventing your water heater from giving you what you need. If sediment is caught at an early stage, it can be flushed out. If you leave it too long, you'll end up paying out for a brand new heater. That's why it's best to contact us as soon as you notice any irregularities in your water heating system.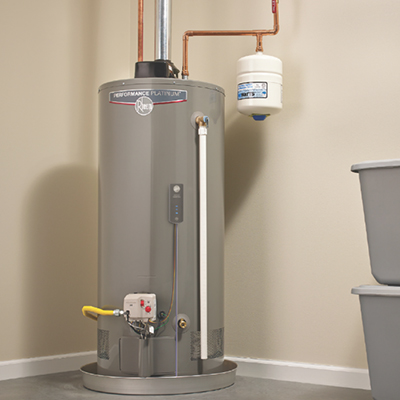 Leaks
If it has sprung a leak, then you definitely have a faulty hot water heater. While this may not affect the water temperature immediately, it could seriously impact the efficiency of your system. Leaks are a common sign that your inner tank is nearing the end of its life. Leaks can be avoided through regular tank maintenance. Flushing the tank will stop corrosive sediment from building up, so don't neglect this important element of your water heater upkeep!
Water Heater Repair & Installation HVAC Contractors
If you notice significant reduction in your hot water heater's performance, call us for an immediate inspection.
Our experienced hot water heater specialists will thoroughly inspect your system and recommend whether you need a repair or installation. 
We're trusted by homeowners in Salt Lake City, UT and its surrounding areas. Consider us your reliable partner when it comes to hot water heater repair and installation.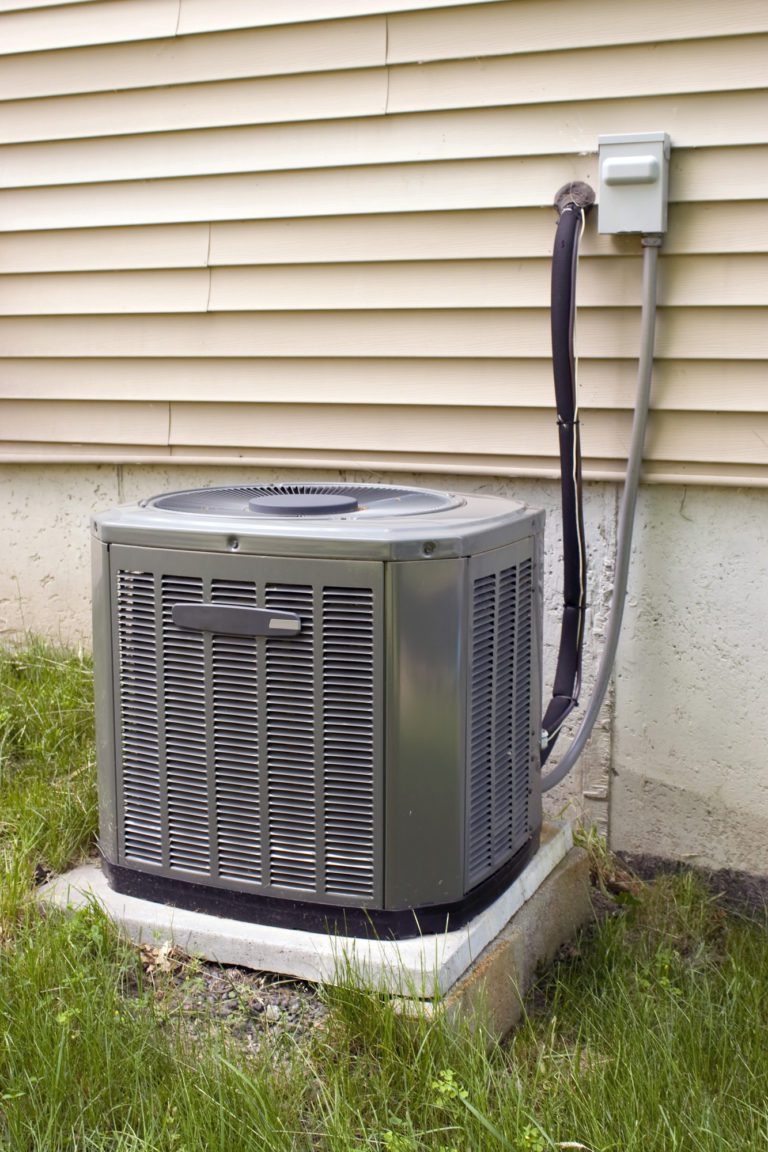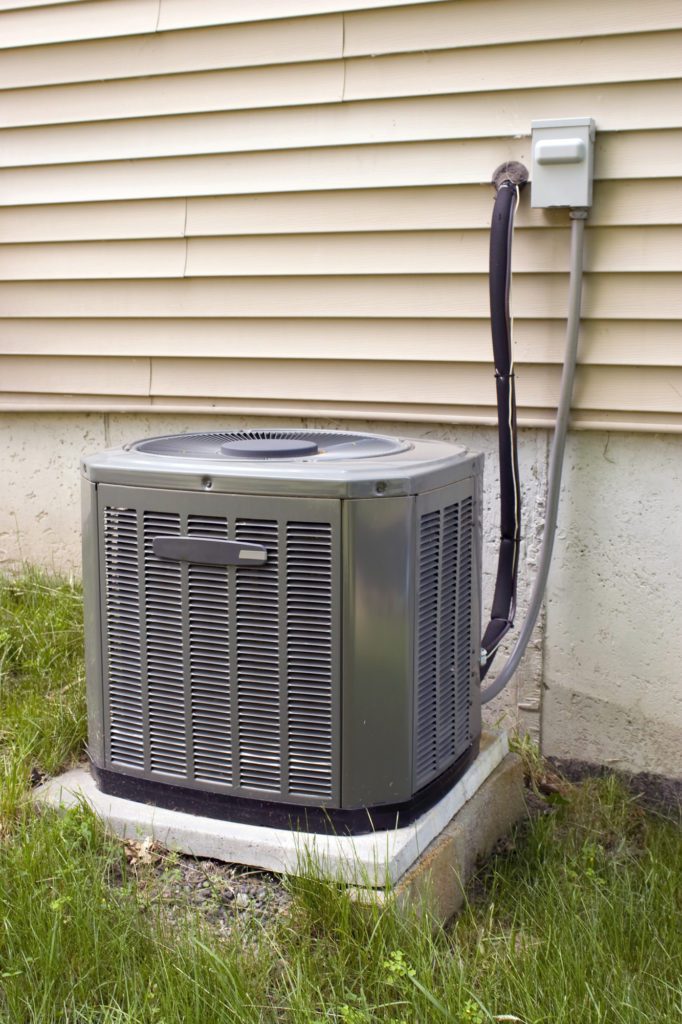 Need your Water Heater installed or repaired?
We provide water heater repairs as well as replacement and installation services to homes across Salt Lake City and beyond. Why not find out why Beehive Heating and Air is considered the superior HVAC solution in Utah? You'll be glad you placed your trust in our talented team of technicians.