Northern Utah experiences extremely harsh winters, and there are many winter-related HVAC repairs that homeowners should know about!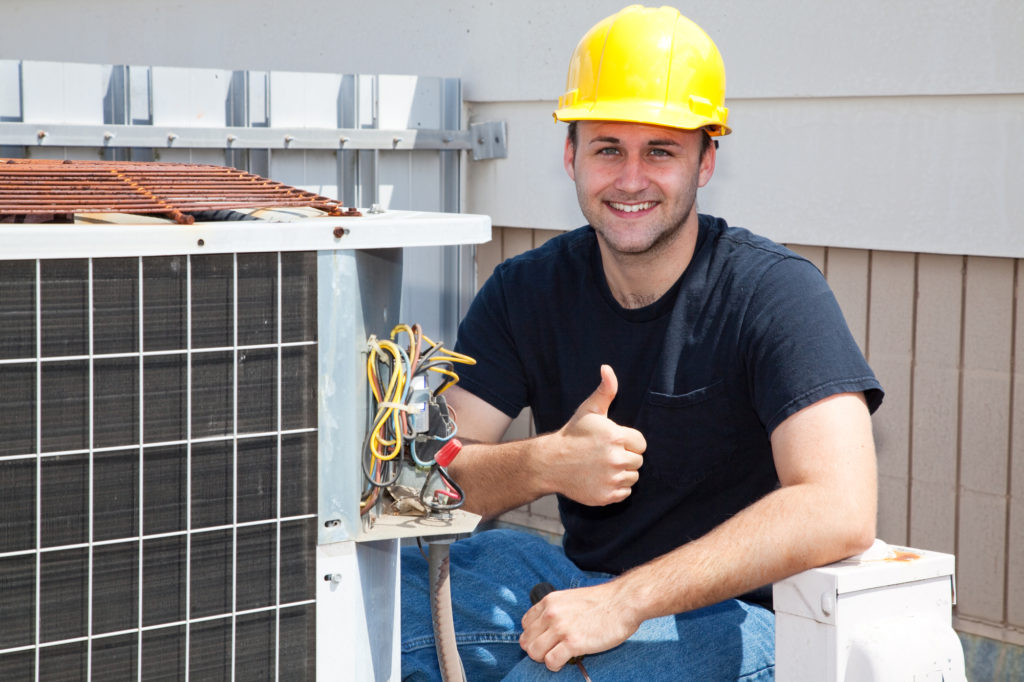 Now that we're all beginning to prepare for Thanksgiving and the upcoming holiday season, it's important to remember how northern Utah is very quickly going to start experiencing freezing temperatures and extreme winter storms.
HVAC repairs are common throughout our region during the winter, and this has a lot to do with the stress (and wear and tear) associated with extreme weather.
Below we'll be detailing some of the most common winter HVAC repairs that northern Utah property owners should know about!
Frozen Coils or Pipes
When water is barely coming out of your faucets, it's a serious red flag that your home's pipes have frozen. Frozen pipes aren't just a plumbing issue, because this can have a ripple effect toward your HVAC system's coils. You can never neglect frozen pipes and coils, because this dilemma can quickly lead to pipe and coil bursts!
The good news is that there are some preventative strategies to help you avoid frozen pipes, including:
Making sure that your thermostat is above 50 degrees
Opening cabinets to allow warm indoor air toward your pipes
Draining your water lines and winterizing your outside spigots
Letting water slowly drip from your faucets while you're away from home
Uneven HVAC System Airflow
If you're noticing that some of your home's rooms are colder than others, then this is actually a common HVAC issue that occurs in our region during the winter months. This type of uneven airflow can be caused by several issues, including dirty/clogged air filters or vent blockages.
There are many other causes of uneven airflow, including blower motor issues and blocked fans, so be sure to reach out to our industry experts when you need a thorough inspection and efficient solution.
Thermostat Issues During Winter Months
Countless homes and businesses throughout northern Utah experience thermostat issues during the winter months, and there are all sorts of dilemmas that can occur within this vital system component.
Faulty wiring is often an issue that people have to address, which will also typically require a system cleaning and recalibration. A lot of people also simply require new HVAC thermostats, and the good news is that many tech advancements have been released in recent years that likely weren't available to you when you last upgraded your HVAC system.
Smart thermostats are now all the rage throughout the industry, and people love them because they connect to smartphones via an app and provide all sorts of customizations and problem-solving capabilities.
Pilot Light Not Lighting or Flickering
If your HVAC system runs on propane or natural gas, then your system subsequently relies heavily upon its pilot light ignition. A lot of systems will have pilot lights that run continuously, whereas other systems will only ignite pilot lights when the system is starting itself up.
Regardless of how your system's pilot light functions, you're going to be in a serious pickle when it's not working correctly. One common pilot light issue is a dirty or damaged sensor, which generally needs to be professionally cleaned when necessary.
When you're dealing with something different than a faulty sensor, you're still going to need HVAC technicians to thoroughly assess your pilot light in order to come to a long-term solution.
Carbon Monoxide Detector Repairs
Carbon monoxide is a deadly, odorless gas that sadly impacts many northern Utah households each winter. Every home has carbon monoxide detectors, but these detectors need to be properly installed and maintained in order for them to actually be effective when you need them.
Single-chirp sounds from your detector typically mean that a battery change is needed, and this is something that simply can't be ignored. Four-chirp sounds are much more serious, because this means that carbon monoxide has been detected within your property—and that you'll have to leave immediately.
Heat Pump Issues
Heat pumps are growing in popularity throughout northern Utah, and this is partly because they're an energy-efficient way to cool and warm properties. But it's important to remember how extreme winter weather can sometimes take a toll on heat pumps, which is why heat pump repairs are one of the more common HVAC issues that northern Utah homeowners experience this time of year.
Some of the most common heat pump issues include:
Dirty air filters
Low refrigerant
Thermostat issues
Blocked coils
Faulty starter capacitors
Although many heat pump dilemmas are easily fixable with the help of HVAC professionals, there are some more complex repairs that could put your entire system at risk if neglected.
Contact Beehive Heating & Air When You Need HVAC Repairs This Winter!
Beehive Heating & Air is a top-rated HVAC business that supports the entire northern Utah community, and our team of technicians is here for your property when you experience repair issues this winter.
Reach out to us online or call us at 801-849-3860 to speak with our team today to let us know what's currently happening with your property's system!