A furnace is vital to keeping your living space comfortable.
That's why a malfunctioning furnace is considered such a major inconvenience!
If you want your furnace up and running as soon as possible and even better than before, then we are the team to trust.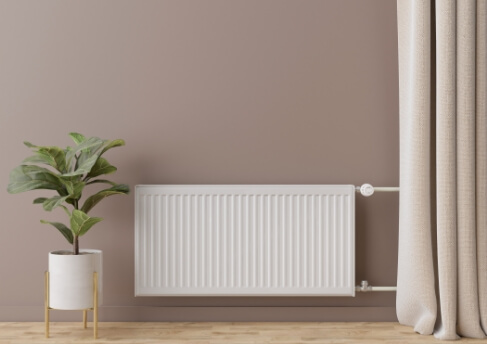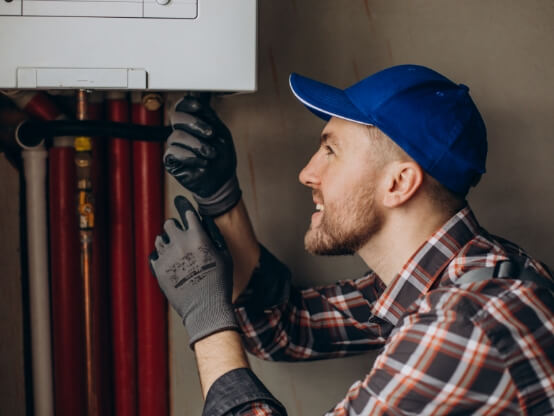 Beehive Heating and Air: HVAC experts in Salt Lake City
Beehive Heating and Air has been repairing furnaces in the Salt Lake city area for decades now.
In that time, we've come across every fault you can imagine. Thankfully, we have the training, the tools, and the techniques to fix all kinds of furnaces.
If you're experiencing any issues with your furnace, don't hesitate to give us a call.
A member of our friendly, professional team will be delighted to resolve your furnace problem.
Why hire Beehive Heating and Air for furnace repair
Beehive Heating and Air is the obvious choice for furnace repair in the Salt Lake City area. When you hire one of our trained technicians, you can expect the following:
At Beehive Heating and Air, we have extensive experience performing all kinds of furnace repairs. Here are the most common issues we're called to resolve.
1. Thermostat malfunctioning
You'll know your thermostat isn't working correctly when your fan runs constantly. This will drain your thermostat battery and have an impact on your furnace performance. Set your fan on auto to check if it runs on all heating settings. If it does, call one of our technicians to fix the issue.
Your furnace's efficiency will suffer if your filter is dirty or clogged. Over time, it could also damage your limit switch. This is where regular maintenance matters! Swap your filters at least every three months to maintain optimal furnace performance.
Whether it's flickering, weak, or turning a strange color, a change in pilot light behavior is always something to address. Your pilot light is crucial to your furnace functioning, and a yellow flame indicates excessive carbon monoxide is present. Call us out as soon as you notice this.
4. Cracked heat exchanger
The purpose of your heat exchanger is to separate the flame from the air, which is vital to furnace safety. This can crack if you overheat your house or if you don't keep up with air filter maintenance. If it does happen, you'll need an experienced technician to replace it.
Blower belts are part of the motors that keep a furnace's fan operational. Over time, they may fray or break entirely. How will you know? You'll probably hear a high-pitched sound that's hard to ignore while your fan is running! You can replace this belt to improve the efficiency and overall performance of your furnace fan.
When your furnace frequently kicks on as soon as it finishes a cycle, this is a sign of a clogged filter resulting in improper airflow. It may also indicate that your furnace is being run too high or too low. You'll want to get this checked out as soon as possible, or you'll pay for it in your energy bills!
7. Limit switch not working
You'll know your limit switch has an issue when it blows all the time, even when it shouldn't be! In this case, you'll need to call out Beehive Heating and Air to replace it.
8. Furnace not blowing air
There are a few different potential causes for this issue. Your blower might be clogged with debris, for example. If your blower has a light flashing on it, you'll need a technician to fix this problem.
9. Ball bearings are worn out
Ball bearings are important because they make your motor work; however, over time, they will need to be replaced because they have worn out. You'll know this is the case when you hear a scraping sound from your furnace. In this situation, you should turn your furnace off immediately and call an HVAC service like Beehive Heating and Air.
10. Strange noises from your furnace
Can you hear a strange popping or pinging noise from your furnace? There are a few potential problems that could be causing this, but it's likely down to ductwork expanding or contracting in accordance with the temperature. Rattling sounds can be attributed to furnace panels that have come loose. We can come out to tighten those.
What Beehive Heating and Air Has to Offer
When you choose Beehive Heating and Air, you enjoy the very best HVAC technicians in the Salt Lake City area. We also offer the following benefits to our customers.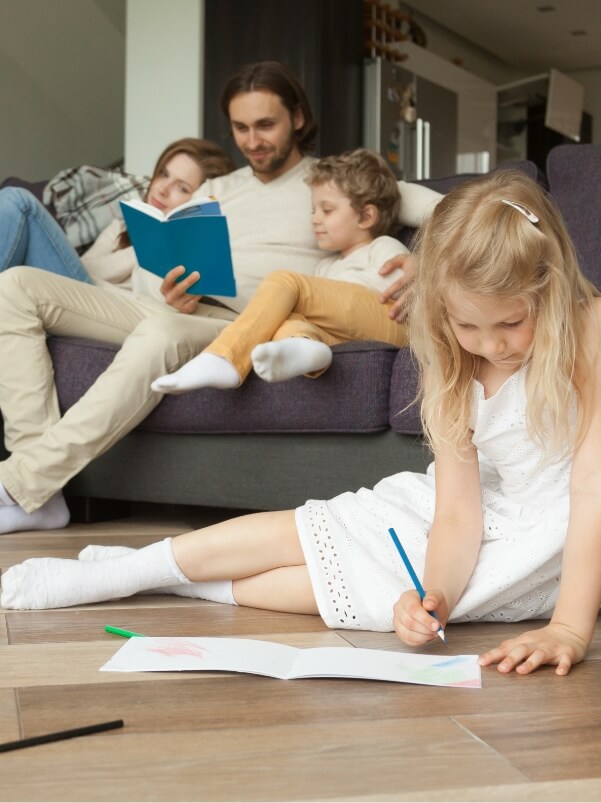 Maintenance goes some way in preventing furnace issues, but there's still the possibility that furnace issues arise when you least expect it. That means you may not have budgeted for it. Don't panic! We offer flexible financing that allows you to pay off your furnace repair over a longer period of time. You can receive your service now and pay for it later, making it more manageable. Our rates are already affordable, but now you can break your bill down and split your payments. Our goal is to make Beehive Heating and Air services as financially accessible as possible. Interested? Complete a short online form to see if you're eligible. You'll receive an answer in no time at all.
When we repair a customer's furnace, we want to be sure that they're 100% satisfied with the results. That's why we offer a 100% guarantee. What does that mean? Basically, if you aren't happy with any element of our work, you're entitled to a do-over or a full refund. You might think that it's very confident of us to offer this to our customers. However, we know that we provide excellent service. We've been doing so consistently for decades! That's why we feel comfortable making this promise. There's no risk involved in accessing Beehive Heating and Air services. If you're in any way dissatisfied, you can have your money back!
24 hour emergency service
A furnace experiencing issues is an urgent concern. You don't want to wait to have it addressed. We offer a 24 hour service to our customers so they don't have to wait and worry. Instead, they enjoy complete peace of mind. You can call our technicians out at any time of day. Our service is 7 days a week, 365 days a year. Why? Because furnace problems can arise at any time! We strive to be there for our customers in Salt Lake City exactly when they need us. Whatever the hour, you can count on Beehive Heating and Air for your furnace repairs.
Contact our team of technicians today to arrange your furnace repair. Remember that we offer free, no-obligation quotations! Why not find out how much it will cost to repair your furnace with Beehive Heating and Air?
When to replace a furnace
You've probably heard that furnaces have an average lifespan of 20 to 30 years. However, you may find yourself having to replace yours sooner. Here are some signs it's time to consider investing in furnace replacement over furnace repair.
1. Your furnace is getting older
You should check the age of your furnace, especially if it was already in place when you moved in. This can be confirmed using the manual or by looking up the model number of the furnace. If it's over 20 years old, you might start thinking about replacements.
2. You've noticed a hike in your energy bills
If you're paying more than you used to on your energy bills, it's probably because your system isn't running as efficiently as it used to. Investing in a new furnace could save you money in the long run.
3. There are excessive dust particles in your home
When you run your furnace, you might notice an increase in dust, dander, and soot. This is an indication that a new system is required.
Over winter, the last thing you want is a lack of humidity, especially if your home has wooden flooring. Dry air in your home could be the fault of your furnace.
5. Your furnace only heats some rooms
Are some rooms in your home experiencing less heating than others? This uneven temperature is probably down to an aging furnace that's struggling to push heat evenly throughout your home.
6. There are unusual noises from your furnace
Is your furnace running noisier than usual? Rattling, buzzing, or humming can be indications of all kinds of issues: cracks, leaks, or other structural problems. A replacement might be necessary.
7. There's visible rusting or cracks
Over time, your furnace will start to deteriorate. If you have noticed rust or cracks on or around your system, then this is a sign that your furnace needs to be replaced.
8. It requires frequent repairs
Your furnace will experience more frequent problems as it reaches the end of its useful life. Rather than spending on constant repairs, it may make more sense to replace your furnace.
Unsure whether you need a furnace repair or a furnace replacement? Call the Beehive Heating and Air team.
We can send a technician to provide their expert opinion. You can trust us when it comes to furnaces: we have extensive experience repairing and replacing them, and we're happy to recommend the right system for you!
When is a furnace issue considered an emergency?
If your furnace completely stops working, this could be an urgent problem. Any smell of gas or pilot light issue should be considered an emergency.
Your pilot light (in a natural gas furnace) should be blue. A yellow pilot light is a sign that your furnace is leaking carbon monoxide: a poisonous gas.
When you smell gas, we advise you to leave your home until this issue is repaired for your own safety.
Strange sounds from your furnace could be serious or not: to determine this, you'll need an HVAC technician to inspect your system.