Garbage disposals have become an essential appliance in the home. When an issue occurs with yours, make sure you call Beehive Plumbing. Why? Because we have decades of experience repairing garbage disposals of all kinds. You can count on us to get the job done right, the first time. The same applies if you're planning to install a new garbage disposal. Perhaps your current one is malfunctioning or you've decided you need an upgrade. No problem! We can safely and effectively install garbage disposals in Salt Lake City. We have a local reputation as an excellent plumbing company that delivers the highest standards of customer service. Find out for yourself why so many people in the Salt Lake City area choose Beehive Plumbing for garbage disposal repair and installation.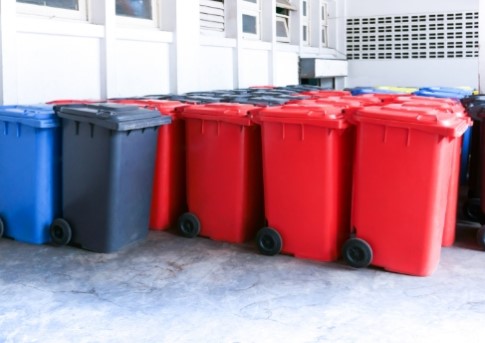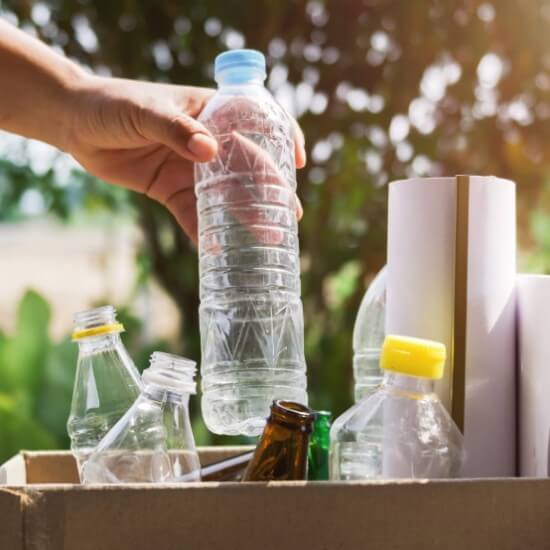 What is a garbage disposal and how does it work?
We haven't always benefited from the convenience of garbage disposals. However, since they were invented in 1927, they have become an American kitchen staple. Most of us have them in our homes now.
Have you ever thought about how your garbage disposal works? First of all, it's mounted to the bottom of your sink. Then, it collects food waste in a chamber. When you turn on your garbage disposal, either an impeller plate or a spinning disc will quickly turn to push the food waste against the grinding chamber.
The final effect is that the food is pulverized into small pieces. These can then be washed through holes in the wall by water. This may surprise you: disposals don't have sharp blades like many people believe. They do have blunt metal teeth though, which plumbers will refer to as impellers. These are located on the impeller plate.
It's good to know how your garbage disposal works so you know when it isn't working. That's when you call the expert technicians at Beehive Plumbing!
What can you put in a garbage disposal?
You can't treat your garbage disposal the same as your garbage can. Not all food scraps and liquids can be processed effectively by your disposal. If you put the wrong items in it, clogs and jams are inevitable. That's why it's important to clearly understand which food should go in your trash and which food is right for your garbage disposal.

Don't be fooled by the fact that your garbage disposal can grind almost anything you put down there. The issue isn't with the grinding mechanism; it's with the plumbing that comes after! Your garbage disposal might grind up a bit of bacon with ease, but can your drain handle bacon grease?
You shouldn't put the following items down your garbage disposal:
Fats, grease, and oils
These should never go down the drain, which means they should never go down your garbage disposal! They start as liquids, but eventually fats, grease, and oils will congeal and cause clogs. Sadly, many people still ignore this advice, and about 70% of sewer overflows can be directly attributed to putting these materials down their drain.
There are other items you might not expect that count in this category: butter, heavy cream, and ice cream, for example. Don't panic: very small amounts of a creamy sauce or a tiny bit of oil on sauteed vegetables probably won't cause damage. However, you should always use cold water with your garbage disposal to solidify the grease immediately and allow your disposal to break them up. This will make a clog much less likely to form!
Eggshells and coffee grounds
It might seem harmless to throw these items down your garbage disposal, but beware! They don't decompose quickly. If a large amount accumulates, they could clog your drain. This can be especially damaging if your pipes are old.
Starchy foods
Dregs are fine, but you shouldn't throw substantial portions of starchy foods such as potato, pasta, or rice down your garbage disposal. Otherwise, you're likely to end up with a mush that clogs your drain and gums up your disposal.
Fibrous peels and veggies
The issue with these materials is that they're stringy. Once they've gone through your garbage disposal, they're likely to ball up in your plumbing. Because peels are thin, they're liable to slip through the grates without being pulverized. This can cause a clog.
Why use Beehive Plumbing to install your garbage disposal?
What we offer at Beehive Plumbing
Emergency repairs
We work around the clock to deliver emergency plumbing services to customers experiencing urgent issues. We're there when our customers need us, whenever that may be. After all, plumbing problems can occur when they're least expected!
Flexible financing
Because plumbing issues often arise without warning, our customers may not have space in their budget to pay for a service. That's why we offer flexible financing, allowing them to pay off their plumbing bill over a longer period of time.
100% guarantee
We're confident in the quality of our work. In fact, we're so confident that we offer every customer a 100% satisfaction guarantee. If you're unhappy with any aspect of the service we provide, you're entitled to a re-do or a refund.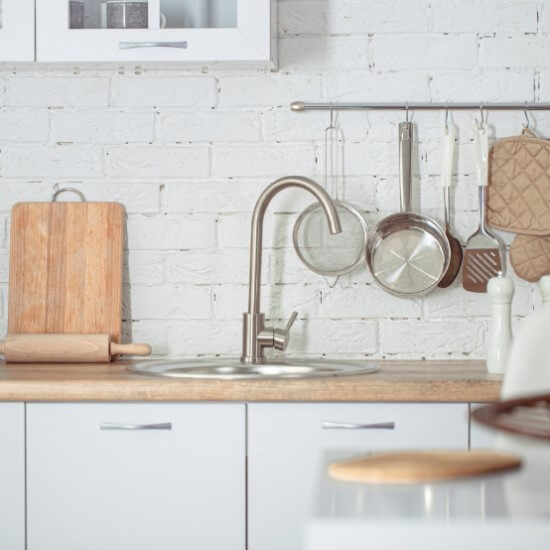 Common garbage disposal issues
In our time spent serving the Salt Lake City area, we've resolved every garbage disposal issue you can imagine! Here are some of the most common problems we're called out to fix.
A backed up garbage disposal
When your garbage disposal is jammed, you'll probably hear a humming sound. Water and liquids will drain slowly then not at all, then materials will start backing up into your sink.

The most common causes of jammed garbage disposals include eggshells and fruit pits (which take a while to decompose), stringy vegetables (which tend to ball up), fats and oils (which congeal into solids), and bones or other non-food items that are impossible to break down.

You can also clog up your drain by not flushing it with water or trying to put too much food down the garbage disposal at once. If the blades of your garbage disposal aren't cleaned regularly, its efficacy will be impaired.
A garbage disposal that won't turn on
If you try to turn your garbage disposal on and there's no sound at all, this could be down to a few different issues: it could be that the plug is loose or its button has popped out, or the switch of the disposal might be faulty and need to be replaced.

We can come out and diagnose the issue. It's possible that the motor of your garbage disposal has died.
A garbage disposal that leaks
Your garbage disposal can leak from different places: the top, the side, and the bottom. It can affect your plumbing system as a whole, your drainpipe, and your dishwasher.

If the leak is from the seal, this is a relatively easy fix. However, leaks from sink flanges or elsewhere can be more complex. If the leak is extremely serious, we may recommend replacing your garbage disposal.
A garbage disposal that doesn't drain
Have you noticed water and food backing up into your kitchen sink? It could be that your garbage disposal is broken: if the blades are dull, they won't be able to break up your food waste. Alternatively, the issue may be that you have a clog in your pipe preventing your waste from draining away.
A garbage disposal that makes a humming sound
If you can hear a hum coming from your system but no other issues are evident, then it's because your disposal is jammed or lacking sufficient power to break down waste. Your humming garbage disposal might be suffering from a poor electrical connection.
A garbage disposal that smells bad
Bad smells from your garbage disposal can create a very unpleasant environment. This is caused by the accumulation of food particles in your system. Over time, they'll emit pungent smells. It may just be that your disposal needs to be thoroughly cleaned. Feel free to consult us for advice on the most effective cleaning methods.
A garbage disposal draining into the dishwasher
Garbage disposals are often connected to dishwashers, but if the disposal is actually draining into this system, then there's definitely been an installation issue! This is why we always recommend hiring plumbing professionals to install your kitchen appliances.
A garbage disposal emitting smoke
Is smoke coming from your garbage disposal? You probably don't need us to tell you that this isn't a good sign! It could mean that the motor of your garbage disposal is failing. It may also mean that there's a short circuit to the appliance.
A garbage disposal making noise
You know what your garbage disposal usually sounds like. Unusual noises are a sign that there's a problem. The most common sound reported to us is a grinding metal noise. It's usually because something is stuck in the blades. It could be that part of your garbage disposal has become loose or broken.
Whatever problem you're experiencing with your garbage disposal, feel free to contact Beehive Plumbing! We'll be able to identify the problem and advise you on the best route to resolve it.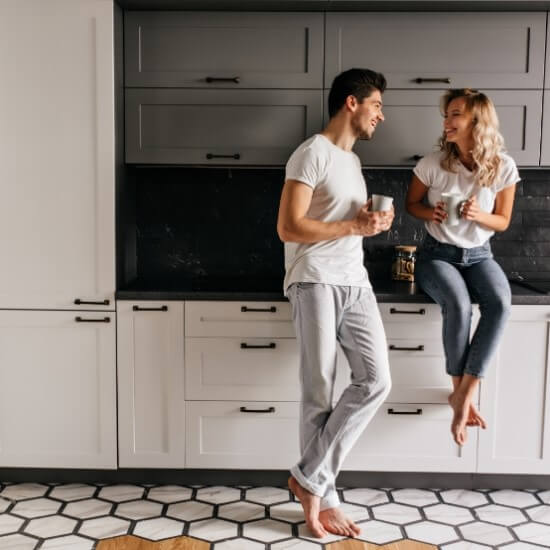 Choosing the right garbage disposal for you
Garbage disposals come in different sizes and strengths. The most common models are 1/2, 3/4, and 1 horsepower.
Light use, for example one person or a couple living in an apartment, can suffice with 1/2 horsepower. Vacation homes that aren't used all the time might also be suitable for this kind of garbage disposal. If a lot of waste needs to be processed in this garbage disposal, this should be performed slowly and with plenty of cold water.
If you live in an average-sized household, you would probably benefit from 3/4 horsepower. This is the most common model. Remember that any children in the house should be educated about what can and can't be put down the garbage disposal. You'd be amazed how many plumbing call outs are due to misuse!
1 horsepower is only required for light commercial use or heavier-than-average household use. Do you have a large family? You might consider this model, then. It's also ideal for offices and other places of business that don't require a full commercial grade garbage disposal.
Regardless of the size of your garbage disposal, you can count on our experienced team.
We can advise you on the best garbage disposal for your needs.
Remember, correct installation prevents future issues.